Foreclosure refunds recovery is what we do.
Foreclosure is not the end.
MONEY LEFT OVER FROM A FORECLOSURE OR ESTATE SALE CAN BE CLAIMED
Helping You Get The Money You Deserve
Foreclosures can be difficult… but did you know that over 14 Billion dollars from foreclosures, tax overpayments, mortgage overpayments, funds related to property sales, and money from other types of transactions is being held by the U.S. Government – just waiting to be claimed!
Foreclosure refunds are real and we help our clients (who may be owed a significant amount of money) file a claim with the government to get their money back – all with NO upfront costs to you.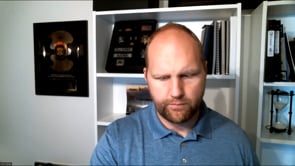 Overage Refunds took care of everything on my case and the whole experience was great. They really care about clients and I would recommend them over and over. Thank you!
Real People. Real Refunds.
Foreclosure refunds happen every day. Below are examples of real foreclosure refunds that were recovered for our clients.
Weaghington Estate $23,462.64 recovered

Prisbrey Family $42,483.70 recovered

K. Anderson $14,526.99 recovered

T. Sell $35, 868.21 recovered

Estate of W. Susman $27,300.95 recovered

T. Esquibel $7,662.99 recovered

M. Leaverton $12,634.69 recovered

Estate of J. Randall $58,204.77 recovered

J & D Buckley $66,893.67 recovered

S. Jeffries $204,342.20 recovered

Estate of J. O'Neil & C. Phillips $39,502.32 recovered

N. Hopf $51,126.96 recovered

M. Leaverton $12,634.69 recovered

H. Montero $51,978.85 recovered

D & K White $33,593.49 recovered

W. M. Johnson $9,645.59 recovered

Estate of J. Oaks $29,946.64 recovered

J. Harper $6,897.08 recovered
I would recommend Overage Refunds Solutions to anyone that wants to work with honest company that truly cares about clients!
Humble, Honest, Trustworthy
This must be the most humble, honest, trustworthy company that I have come into contact with in a long time. I called after finding them online and they called me back promptly within an hour and got to work helping me quickly. Within 2 business days they had full results for me and I was surprised to experience such results and help from him so quickly. A great experience for me to get this kind of help, as I would have thought I needed help within the state I live in. Thank you!
Discover how much is available for you
Overage Refund Specialists
Call/Text 801-857-5494 or 470-276-8764
Email: nick@overagerefund.com
Mailing Address:
Overage Refund Specialists
180 South 100 West Suite 791
Pleasant Grove, UT 84062
Hours of Operation:
Monday-Friday 10am-5pm MST
Copyright © 2016 Overage Refunds Specialists LLC. All Rights Reserved.
Proudly powered by DropFunnels